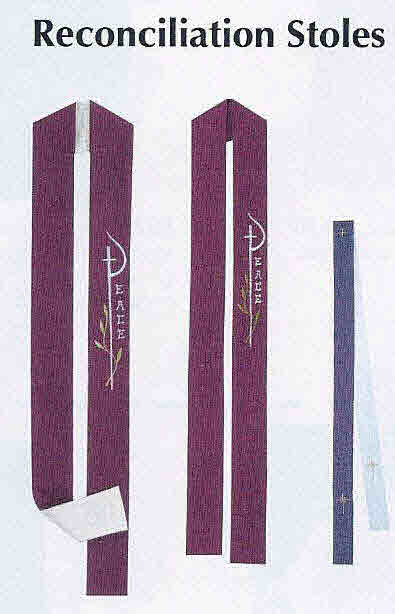 STOLES FOR RECONCILIATION (from Harbro)(with free shipping)($65)
62.95
H923, 924 or W8

Reconciliation Stoles are available in solid purple, reversible purple/white [$79.95 (list: $85] or reversible purple/white ribbon stole [$47.95 (list: $50] . Stoles measure 3 inches wide and 39 inches long (ribbon stole is 24 inches long and 1.5 inches wide). Reversible stoles have designs on both sides.

Please indicate your preference when ordering. If ordering either o the reversible stoles, the price will be adjusted upon receipt of your order but will not be reflected on your program-generated receipt.

Prices include free ground shipping in the continental US. If expedited shipping is desired, the free shipping offer does not apply.