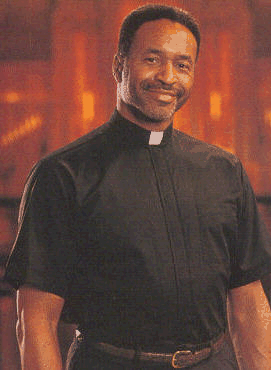 CLERGY SHIRT (Short Sleeve)(Tab)(with optional Cross or Deacon's Cross)(with free shipping for 3 or more) from Friar Tuck ($44.95)
39.95
978-6000

Traditional tab clergy shirt made of 65% polyester/35% cotton fabric and features double-stitched placket, two pockets, and cuffed sleeves. Tab included. Available in full and half sizes 14½ to 18 and extra large sizes 18½, 19, 20 and 21 [$39.95 (list: $44.95)]. All sizes may not be available in all colors. If a color and size is unavailable, we will contact you about options.

Friar Tuck provides the largest selection of colors available from any manufacturer including: black, white, purple, navy, gray, Indigo, light blue and burgundy! (Light Blue is only available in 20 and 21).

Also available with optional Deacon's Cross or Clergy Cross) for an additional $12.50. Add a name for an additional $7.50.

PLEASE NOTE THAT ACCORDING TO INDUSTRY STANDARDS, ALL APPAREL IS NON-RETURNABLE SO PLEASE ORDER CAREFULLY!!!
FREE SHIPPING WHEN YOU PURCHASE THREE OR MORE SHIRTS OR BLOUSES!!!
Orders of three (3) or more shirts or blouses will qualify for free priority shipping within the continental US. All shirts must be shipped together at one time. If expedited shipment is desired, the free shipping offer will not apply.
If you wish to take advantage of this offer, please be aware that nothing is charged to your credit card when you place your order and that, although your shopping cart will show a shipping charge when you place your order, this charge will be removed before your card is charged (which is when we ship your order). We would also recommend that you NOT use PayPal as a form of payment since your credit card will be charged for the full amount of your order, including the shipping charge, when you place it. Your understanding is appreciated.
As a family owned business since 1998, we try to provide what the big guys cannot: personal service. You can always contact us and speak to a real person (or as real as we ever get!) via our toll-free number at 877-432-6745 or internationally at 732-714-7796 with any questions. Or you may email us at deaconsil@comcast.net. We sincerely thank you for your patronage.