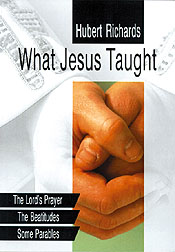 WHAT JESUS TAUGHT by Hubert J. Richards ($3.95)+
3.49
LP: 0-8146-2197-X

This collection of Instruction for Children books has been re-edited to appeal to a wider age-group: 7-14. The books comprising this volume are The Beatitudes for Children, The Our Father for Children, and The Parables for Children.

This item does not qualify for free shipping. However, normal shipping applies and there is never a surcharge.