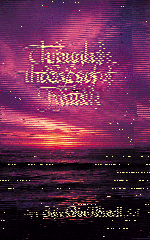 THROUGH THE EYES OF FAITH by John Powell, SJ +
12.95
TM: 0-88347-330-5

John Powell's combination of education, varied life experiences, and sensitivity to the human condition have inspired his writing. The essays in this title cover many topics: faith and the virtues, attitudes, the Beatitudes, the Church, worry, memories, habits, and more. These essays penetrate the daily human existence that most of us know. They express for us our hopes, struggles, and ideals. The author puts into words what most of us have experienced.

This item does not qualify for free shipping. However, normal shipping applies and there is never a surcharge.