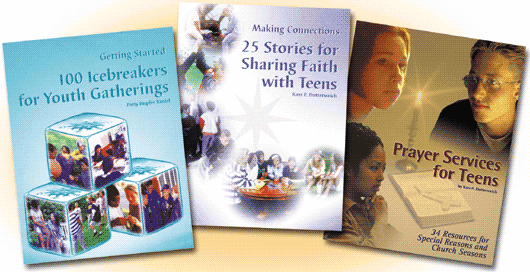 PRAYER SERVICES FOR TEENS by Kass P. Dotterweich+
19.95
ACTA: 0-937997-47-1

Prayer Services for Teens: 34 Resources for
Special Reasons and Church Seasons
Let teens lead their peers in prayer. These simple, yet powerful, prayer services make it work! Written for special themes, each of the 34 reproducible services includes an expressive hands-on ritual as well as prayer. At 10 minutes maximum, each makes a wonderful way to open a class, begin a meeting, or give added meaning to a special event. Themes include Feast Days and Holidays, Advent and Lent, and Life Circumstances. Guidelines and lists of supplies help preparation. An appendix includes patterns and litanies.

Consistent format:
Centering Quiet
Scripture
Prayer
Ritual
Reflection
Closing
This item does not qualify for free shipping. However, normal shipping applies and there is never a surcharge.