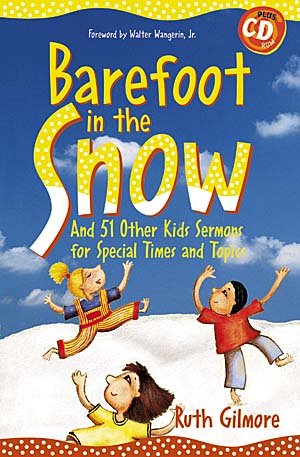 BAREFOOT IN THE SNOW (52 Children's Sermons) by Ruth Gilmore +
14.95
AUG: 0-8066-4083-9

A year's worth of weekly sermons for kids (appealing to adults as well), plus suggestions for preparation, simple props, effective settings, and lively delivery. Includes CD-ROM for easy import of sermons into word processing programs.

The other three books in this series will cover years A, B, and C in the Revised Common Lectionary cycle. This books covers holidays, celebrations, and thematic topics not necessarily covered in the periscope readings.

About the Author: Ruth Gilmore is Director of Children's Ministries at the Lutheran Church of the Good Shepherd in Sacramento, California.

This item does not qualify for free shipping. However, normal shipping applies and there is never a surcharge.