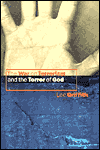 WAR ON TERRORISM AND THE TERROR OF GOD by Lee Griffith +
34.95
EER: 0-8028-3935-5

"Uniquely relevant to a world shaken by recent acts of terror, this provocative analysis of our culture of violence calls people of faith back to the way of peace that has always been the proper Christian response to aggression." With the newspaper in one hand and the Bible in the other, Lee Griffith takes a frank look at the historical events and modern forces contributing to terrorism. This is not a book about small guerrilla bands of terrorists or about so-called "Islamic terrorists" - it is a cogent, open-eyed analysis of a worldwide epidemic of violence. Hardcover edition.

This item does not qualify for free shipping. However, normal shipping applies and there is never a surcharge.