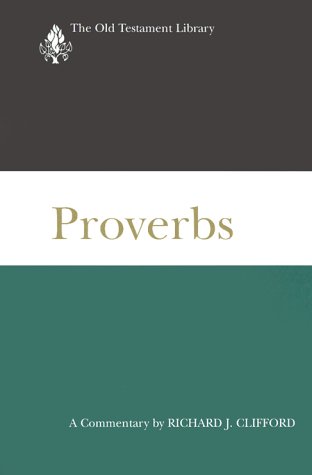 PROVERBS (OLD TESTAMENT LIBRARY)(Commentary by Richard Clifford)($39.95)+
35.95
WJK: 0-664-22131-9

Through exacting translation, technical notes, and insightful commentary, Richard Clifford sheds new light on the book of Proverbs. He focuses on the rhetoric of Proverbs to demonstrate how the book fosters a lifelong search for wisdom and to enable readers to see how its instructions and maxims are concerned with contemporary issues. Clifford unveils the fascinating aspects of Proverbs - its wit and irony, honesty and profundity, drama and conflict, and, ultimately, its concern with wisdom as a fundamental option in life.

This item does not qualify for free shipping. However, normal shipping applies and there is never a surcharge.