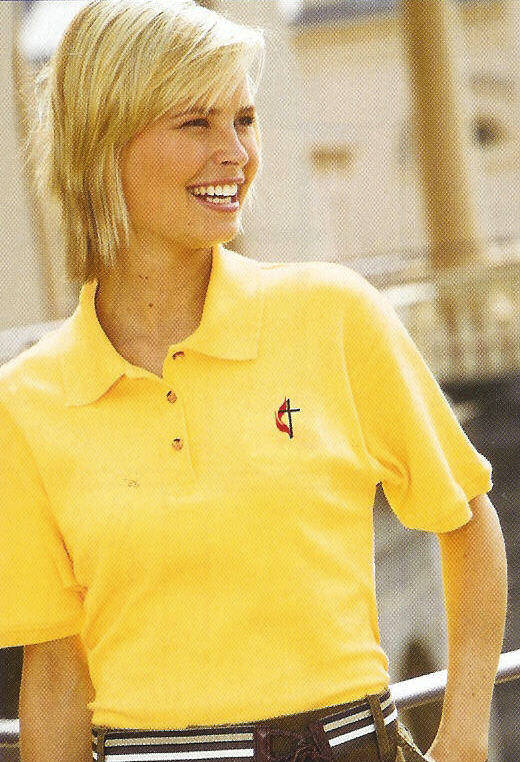 WOMEN'S POLO SHIRTS (Short Sleeve)(including Deacon's Wife and UMC)(with free shipping for 3 or more)
38.95 35.95 On Sale!

Women's Polo Shirts are made from 100% Egyptian Cotton for a super smooth feel and high luster finish. They feature a flat knit collar and cuff with a split drop tail for added style. Coordinate with the Deacon's Short Sleeve Polo Shirt. Available in Small, Medium, Large, Extra Large [all priced at $35.95 (list: $39)] and XX Large [$43.95](list: $48) sizes in the most popular colors (except Lilac) with several designs including:
May be ordered with embroidered parish names or other lettering for an additional $12 per shirt ordered. If you wish this option, please so indicate when ordering and provide the text you wish to use in the text box provided.
Please specify your preferences when ordering. If ordering the XXL size, the price will be adjusted upon receipt of your order but will not be reflected on your program-generated receipt.
Order 3 or more shirts and get free priority shipping in the continental US!! (Shipping charges shown on your receipt will be removed before your card is charged.)