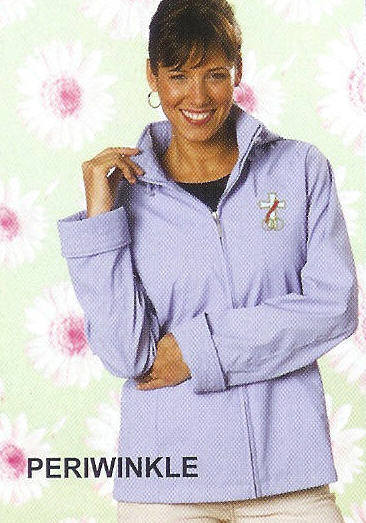 WOMEN'S HOODED JACKET (including Deacon's Wife and Other Designs) ($82.95)
74.95
BV 8955

Women's Hooded Jackets are made from 100% Polyester and feature a box quilt collar, button-off hood and turned-up cuffs. Available in Small, Medium, Large, Extra Large and XX Large [$81.95 (list: $90)] sizes in several colors with several designs including:
May be ordered with embroidered parish names or other lettering for an additional $10 per shirt ordered. If you wish this option, please so indicate when ordering and provide the text you wish to use in the text box provided.
Please specify your preferences when ordering. If ordering the XXL size, the price will be adjusted upon receipt of your order but will not be reflected on your program-generated receipt.