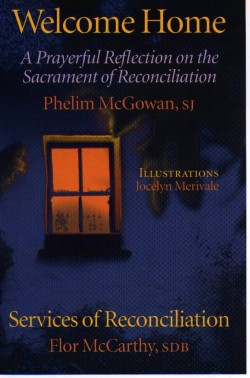 WELCOME HOME (Prayerful Reflections and Services of Reconciliation) by McGowan & McCarthy ($19.95)+
17.95
COS: 1-871552-68-0

Sixteen prayerful,Bible-based reflections, to be pondered as helps to plumb the mysteries of the Sacrament of Reconciliation, plus Six Services of Reconciliation devised by writer and preacher Flor McCarthy, well known for his pastoral sensitivity.

This item does not qualify for free shipping. However, normal shipping applies and there is never a surcharge.