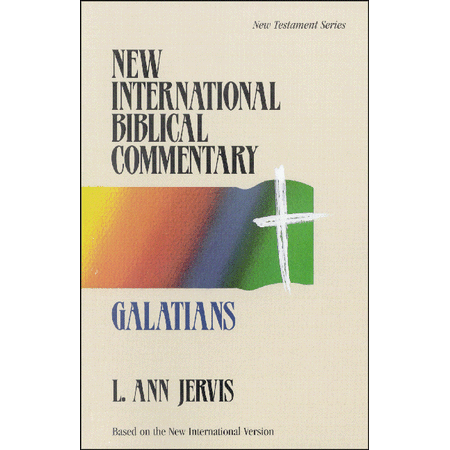 GALATIANS (New International Biblical Commentary) by L. Ann Jervis +
14.95
HEND: 0-943575-97-4

Paul's letter to the Galatian churches is among the most riveting, personal, and rich of the apostle's writings. It arose in the midst of a crisis situation in which Paul is battling with "Judaizers" over the loyalty and doctrine of the Gentile Galatians. Ann Jervis provides delightful insights into the nuances of this battle. She shows important Paul's gospel is to him both by detailing the many ways he asserts its truthfulness and by pointing out his adamant opposition to the gospel of his adversaries.

"An informed, perceptive, and readable exposition of Galatians—a truly excellent introductory commentary for 'the Christian community at large,' which is its intended audience." —Richard N. Longenecker, Distinguished Professor of New Testament, McMaster Divinity College, Canada

Author Bio

L. Ann Jervis is associate professor of New Testament at Wycliffe College. She is the author of The Purpose of Romans and co-editor of The Gospel in Paul.

Explore This Book

This item does not qualify for free shipping. However, normal shipping applies and there is never a surcharge.