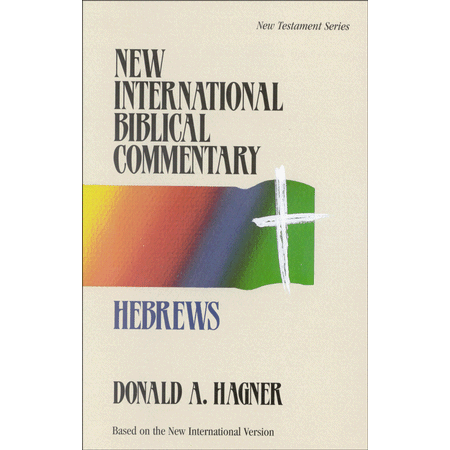 HEBREWS (New International Biblical Commentary) by Donald A. Hagner +
14.95
HEND: 0-943575-10-9

Of all the major New Testament books, the letter to the Hebrews probably needs the most exposition and elucidation for modern readers. How can a peculiarly Jewish messiah be the world's redeemer? In this commentary based on the NIV, Donald Hagner allows Hebrews to speak for itself. Preachers and laypeople alike will profit immeasurably from this clear commentary.

"Of all the major New Testament books none perhaps stands in greater need of elucidation and exposition for the modern reader than the letter to the Hebrews. It is therefore an occasion of much interest to the Bible-reading public that such a volume as Dr. Hagner's edition for the New International Biblical Commentary is on hand to assist them. . . . His writing shows that he is en rapport with the epistle, determined to let it speak its own relevant message to those who wonder how the Jewish messiah can be the world's redeemer, and anxious to help those who find this part of the New Testament strange and forbidding." —Ralph P. Martin, University of Sheffield

Author Bio

Donald A. Hagner is George Eldon Ladd Professor of New Testament at Fuller Theological Seminary, Pasadena, California. His publications include The Jewish Reclamation of Jesus and commentaries on Hebrews and Matthew.

Explore This Book

This item does not qualify for free shipping. However, normal shipping applies and there is never a surcharge.