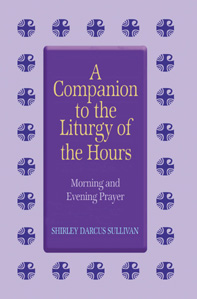 COMPANION TO THE LITURGY OF THE HOURS by SHIRLEY SULLIVAN ($8.95)+
7.95
CBP: 0-89942-432-5

A spiritual companion for Morning and Evening Prayer of the Four-Week Psalter, this volume presents ways in which the experience of the Hours may be made more powerful for those who say them, e.g., by using the spirituality of Carmel, especially that of Elizabeth of the Trinity.

This item does not qualify for free shipping. However, normal shipping applies and there is never a surcharge.