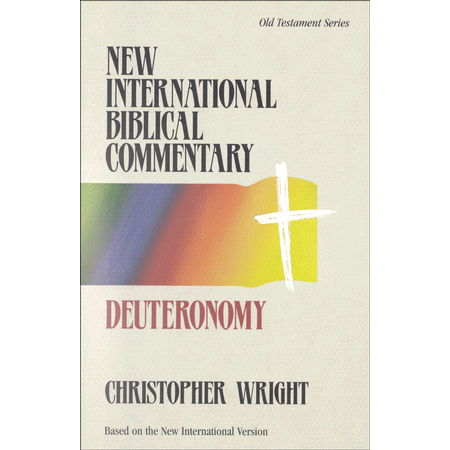 DEUTERONOMY (New International Biblical Commentary) by Christopher Wright +
14.95
HEND: 1-56563-171-4

Section by section exposition with key terms and phrase highlighted and all Hebrew transliterated. A seperate section of notes at the close of each chapter provides additional textual and technical comments. Each commentary also includes a selected bibliography as well as Scripture and subject indexes. This set is for serious and general readers alike. Wright is Principal of All Nations Christian College in England. His Ph.D. is from Cambridge University.

"This is a volume that moves the art of Old Testament commentary forward. His vigour of style and argument makes it more than mere commentary, but a work of theology itself. In Chris Wright, Deuteronomy has found an exponent who has shown its power and relevance to the modern world, and who even borrows some of its passion in his own writing." —Gordon McConville, Cheltenham and Gloucester College of Higher Education

Author Bio

Christopher Wright is the Principal of All Nations Christian College, in Ware, United Kingdom. He taught for five years in the Union Biblical Seminary in India. He received his Ph.D. from Cambridge University and is ordained in the Church of England. He is the author of An Eye for an Eye, God's People in God's Land, Knowing Jesus through the Old Testament, and Walking in the Ways of the Lord.

Explore This Book

This item does not qualify for free shipping. However, normal shipping applies and there is never a surcharge.