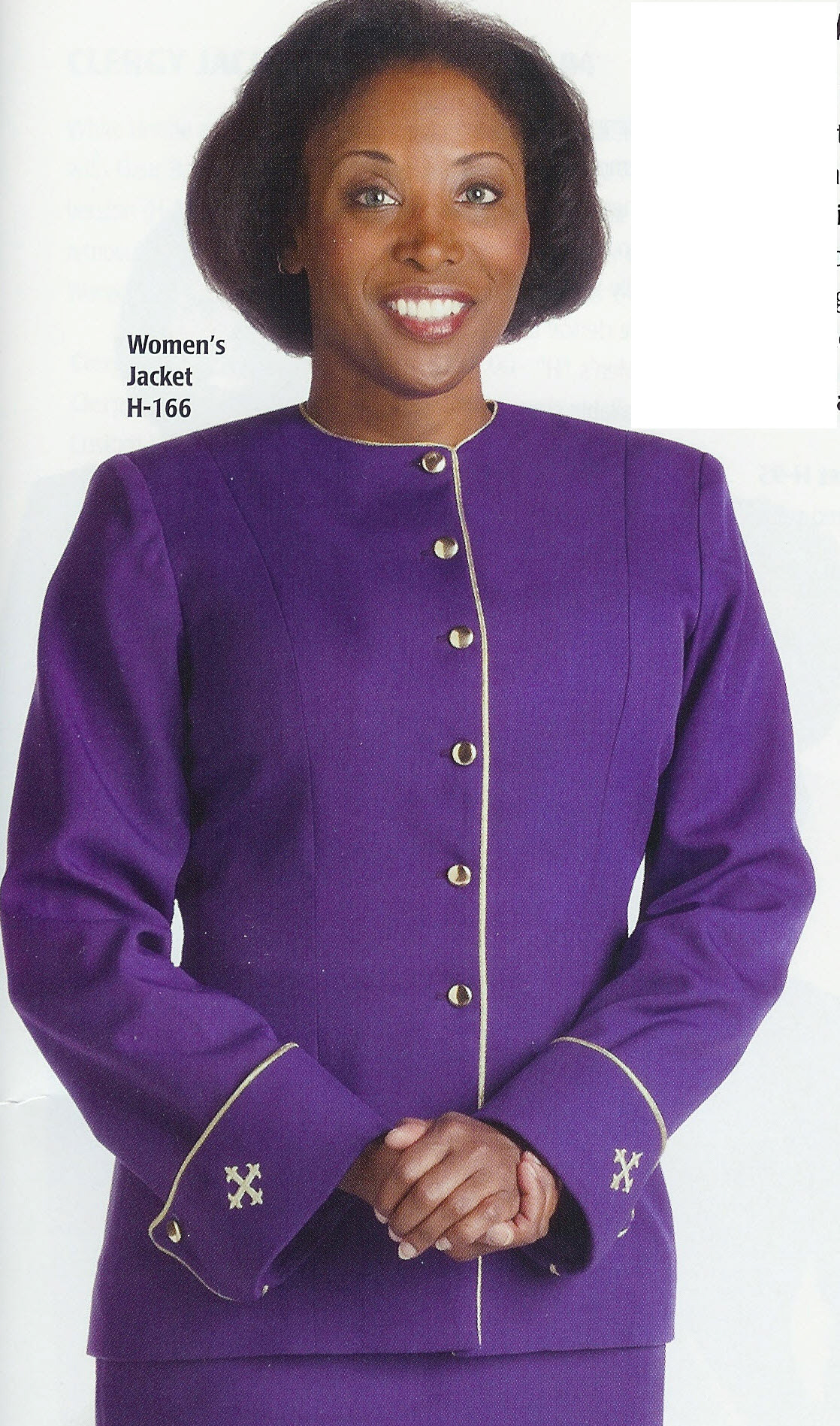 WOMEN'S JACKET H-166 (Purple Charis)(with free shipping)
161.95 156.95 On Sale!
MUR: H166



Stylish yet simple, this striking Jacket is suitable for any woman of the church. We'll ship it within 24 hours of our receipt of your order, and it is backed by the Murphy Qwick-Ship Guarantee of Satisfaction.


Designed to coordinate with the Skirt H-167

Styled with princess lines for an easy fit

Tailored in purple Clear Charis for a crisp, wrinkle-free look

Gold metallic crosses embroidered on French style cuffs

Gold metallic corded piping and buttons

Fully lined

Stocked in 18 sizes to fit most women. To find your size, see the Women's H Size Chart.