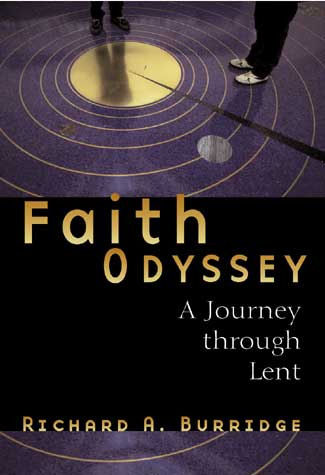 FAITH ODYSSEY: A DAILY JOURNEY THROUGH LENT by Richard Burridge ($15)
12.95
EER: 0-8028-3897-9



Faith Odyssey is a Lent book like none ever written. Richard Burridge here invites readers to journey through the season of Lent with devotional readings that combine Scripture with stories from science fiction and popular culture.

For each day, beginning with Ash Wednesday, passages from the Bible are placed alongside stories drawn from literature, television, and film—from Homer's Odyssey to 2001: A Space Odyssey from Star Trek and Star Wars to Dune and The Matrix, mixing Narnia, Harry Potter, and Pilgrim's Progress—all to illustrate the human journey from the ashes of sorrow to the joy of Jesus' ultimate victory. Burridge's fifty short readings trace with flair and great relevance the Christian pilgrimage against the background of today's world.

Packed with thought-provoking insight into the meaning of the Lenten season, Faith Odyssey truly provides a unique devotional experience.