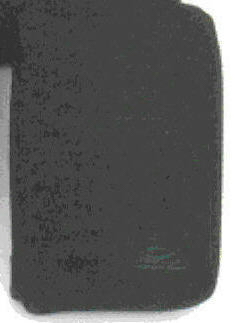 EXECUTIVE BALLISTIC BIBLE COVERS
24.95
RW: 0529-111

Designed to coordinate with the briefcase and organizers used by executives today, these Bible cases are rich looking and durable. Features:
double stitching around the zipper;
lies completely flat when open;
totally finished inside to prevent the Bible from sticking; and,
interior pen and pencil holder.
Available in either small, medium, large or extra large sizes which accommodate the following sizes of books:
small: up to 8.5 x 5.5 x 1.5 inches
medium: up to 9 x 6 x 1.5;
large: up to 9.75 x 7 x 1.75; and,
extra large: up to 11 x 7.75 x 1.75.
Also available in a Briefcase ($34.95). Please indicate your preference when ordering.