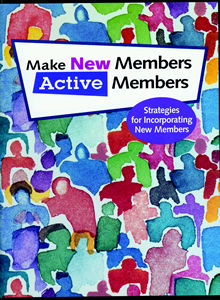 HOW TO MAKE NEW MEMBERS ACTIVE MEMBERS by Patricia A. Haller +
12.95
AUG: 0-8066-0072-1

This practical guidebook focuses on providing step-by-step strategies for congregational leaders charged with moving new members into active church membership. Focuses on the first 7 months of contact with a congregation.

ONLY 3 COPIES LEFT IN STOCK!!

This item does not qualify for free shipping. However, normal shipping applies and there is never a surcharge.