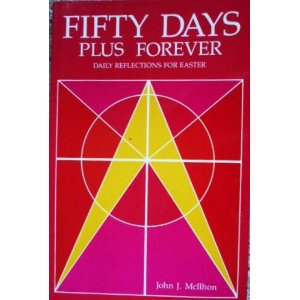 FIFTY DAYS PLUS FOREVER (Daily Reflections for Easter) by John McIlhon +
12.95
LP: 0-8146-1958-2

In this book, Msgr. McIlhon invites us to celebrate the Easter Alleluia message not only during the seven weeks of that liturgical season but also during every day of our lives. Based on the Office of Readings from the Liturgy of the Hours, each chapter provides a reading, a reflection on that reading and questions to ponder for the Easter season and beyond.

Persons who purchased this title also purchased Forty Days Plus Three.

This item does not qualify for free shipping. However, normal shipping applies and there is never a surcharge.