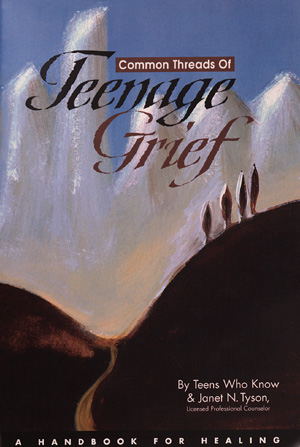 COMMON THREADS OF TEENAGE GRIEF by Janet Tyson ($12.95)
10.95
INS: 0-9631033-6-9

Written by a professional counselor, this book provides helpful guidance for teens and people involved in helping them with their grief. Featuring stories written by teens about their own experiences in loss, it offers touching but practical advice for teens, as well as parents, teachers and others who are offering support.

This item does not qualify for free shipping. However, normal shipping applies and there is never a surcharge.