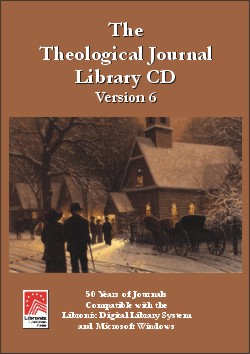 THEOLOGICAL JOURNAL LIBRARY 6.0 (on CD-ROM)
49.95 39.95 On Sale!

50 Years of journal articles. A stand-alone product with included Libronix engine. This integrates fully with Theological Journal Library CD version 5 but does not contain unlocked journals contained in version 5. To receive those, you must purchase TJLCD version 5.