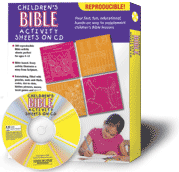 CHILDREN'S BIBLE ACTIVITY SHEETS (on CD-ROM)($29.95)
26.95
CR: BACD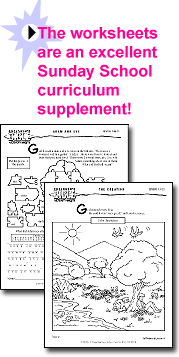 Looking for a fast, fun, educational, hands-on way to supplement children's Bible lessons . . . fill extra Sunday School time . . .  or offer last-minute help for a replacement teacher?

Children's Bible Activity Sheets on CD is your answer! The CD holds 300 easy to access, reproducible activity sheets – half for younger children and half for older ones. Chock-full of puzzles, mazes, dot-to-dots, word codes, and more, these activity sheets really grab attention!

Best of all, because everything's on one CD, you have no papers to keep track of or to photocopy … no internet connection is required … no time waiting for downloads! Just find the activity you need on this CD, print it, and hand it out to the kids. They'll love it – and so will you!

No Internet access required. Adobe Reader 5.0 software, plus easy instructions, included.