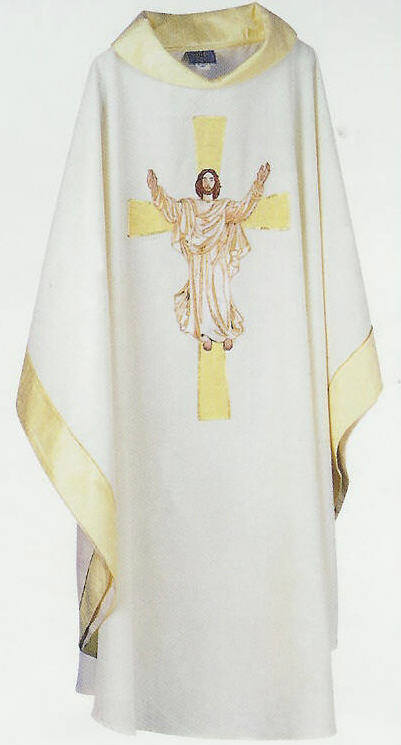 VESTMENTS WITH RISEN CHRIST from MDS ($550)
509.95
MDS: RCC

Features a hand embroiderd image of the Risen Christ with pure silk gold trim. Perfect for the Easter Season and reassuring for grieving families at funerals.

Available as a chasuble or dalmatic. Please indicate your preference when ordering. If ordering more than one item, please order each separately or use the text box provided on the order form. If ordering the dalmatic, the price will be adjusted upon receipt or your order but will not be reflected on your program-generated receipt.