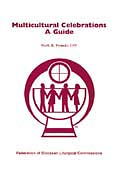 THREE DAYS, THE by Lawrence Johnson ($15)+
12.95
OCP: 44970

Following the pattern used in his very popular workbook on the structure of the Mass, The Mystery of Faith, Dr. Johnson describes and analyzes the Easter Triduum liturgies. The rites of the three days are presented in light of their historical development, with theological reflection and full quotations of all the relevant magisterial documents. To further help the reader, the author provides the full text of the readings, prayers and questions for discussion.

This item does not qualify for free shipping. However, normal shipping applies and there is never a surcharge.