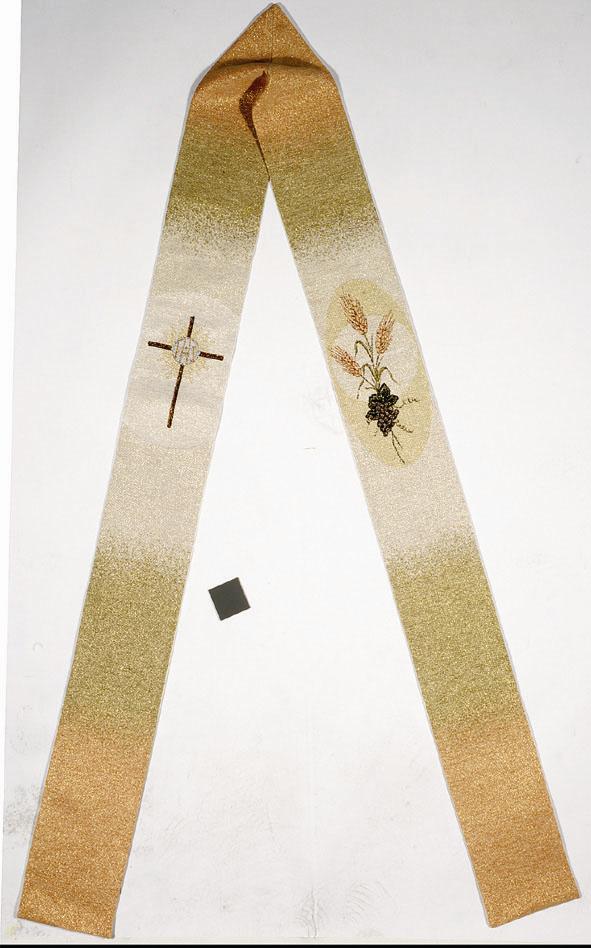 STOLES WITH CROSS, WHEAT, GRAPES & IHS from Ecumenicus
149.95 134.95 On Sale!
ECU: ST37 or SD09

These stoles are made of cotton and polyester and are lined with polyester. They are available for either priest/minister (shown left) or deacon[$144.95 (list: $159.95)]. Deacon's stole is also available with both images on the front panel, instead of front and back (this design is a Homiletic Resource Center exclusive!!). If ordering either of the deacon's stole, the price will be adjusted upon receipt of your order but will not be reflected on your program-generated receipt. Available in Beige, Green or Purple. Please indicate your preferences when ordering.

Click here to view the complete Ecumenicus catalog. If you wish to order styles not listed on this page, please give us a call toll free at 877-432-6745 and we'll take all of your info over the phone.