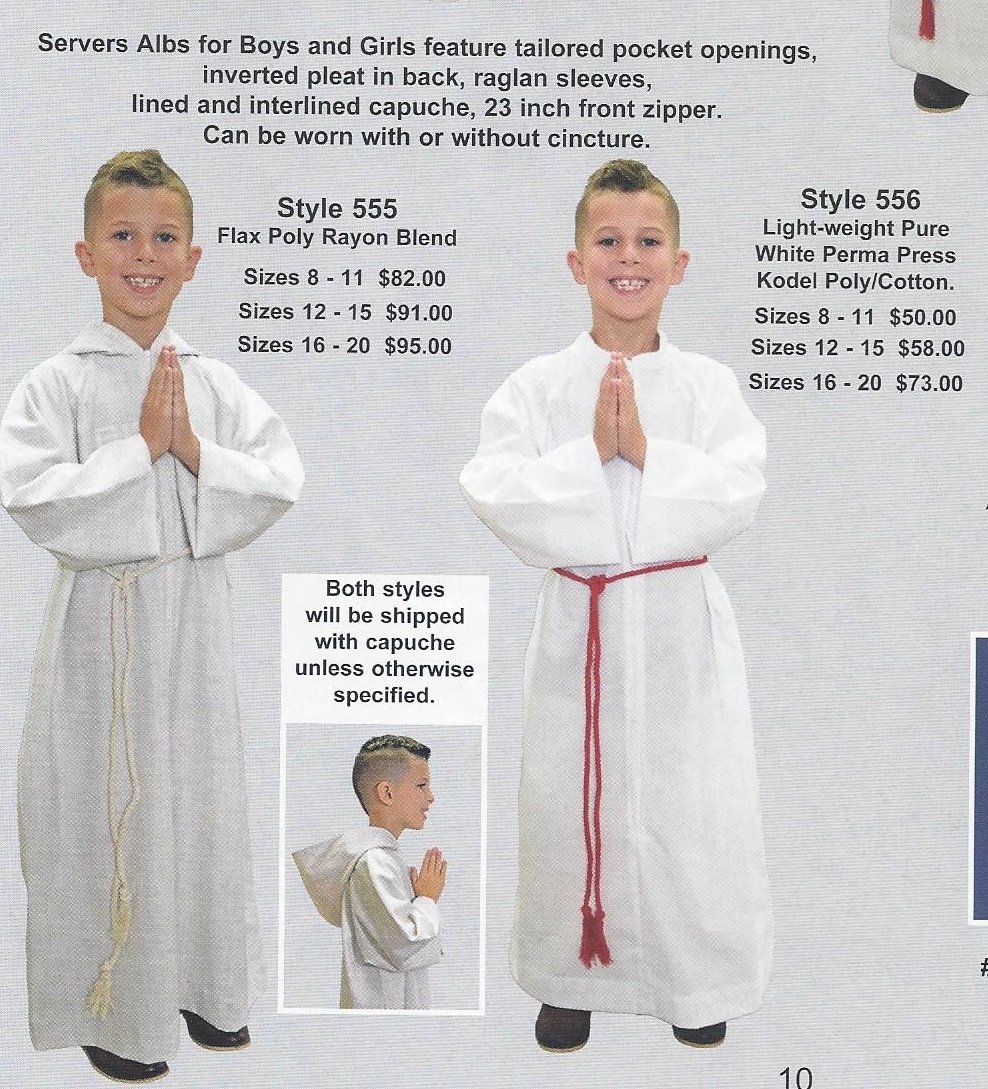 ALBS for ALTAR SERVERS (Zippered with Capuche)(BV 555/556(with free shipping)
49.95

Styled with optional lined and interlined capuche, tailored pocket openings, inverted pleat in the back, raglan sleeves and 23 inch front zipper. This style can be made in either a light-weight white perma press Kodel poly/cotton or a flax poly rayon blend (which is lightweight and less see-through than polyester albs).

Prices are as follows:
Sizes 8-11 (BV556): $49.95
Sizes 12-15 (BV556): $54.95
Sizes 16-20 (BV556): $59.95
Sizes 8-11 (BV555): $74.95 (list: $82)
Sizes 12-15 (BV555): $82.95 (list: $91)
Sizes 16-20 (BV555): $84.95 (list: $95)
Also available in a Frontwrap Style (BV 556/557). For sizing info, please see this chart.
Orders for these albs will receive free ground shipping in the continental US.