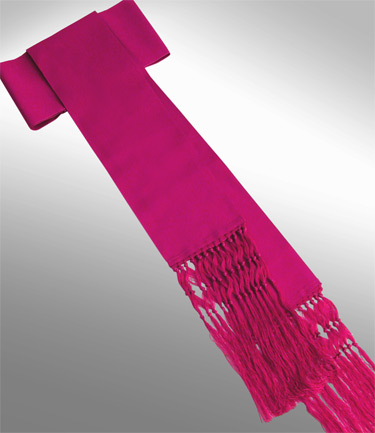 BAND CINCTURE H-195 (Fuchsia)(with free shipping)
235.90 224.95 On Sale!
MR: BC195

This Band Cincture add a finishing touch to the Cassock H-196 ensemble. It is tailored for men and ready to ship the next business day following our receipt of your order and is backed by the Murphy Qwick-Ship Guarantee of Satisfaction.

Tailored in fuchsia Grosgrain fabric with extra long matching knotted fringe;

Five inches wide;

Closes with Velcro for adjustability.

Stocked in even sizes 34-52. To find your size, check How to Measure information.

This band cincture is also available custom fitted in the above fabrics. Custom fitting requires between six to eight weeks and is priced starting at $264.95 (list: $275). For more information, please contact us via our toll free number at 877-432-6745.

Dry clean only.