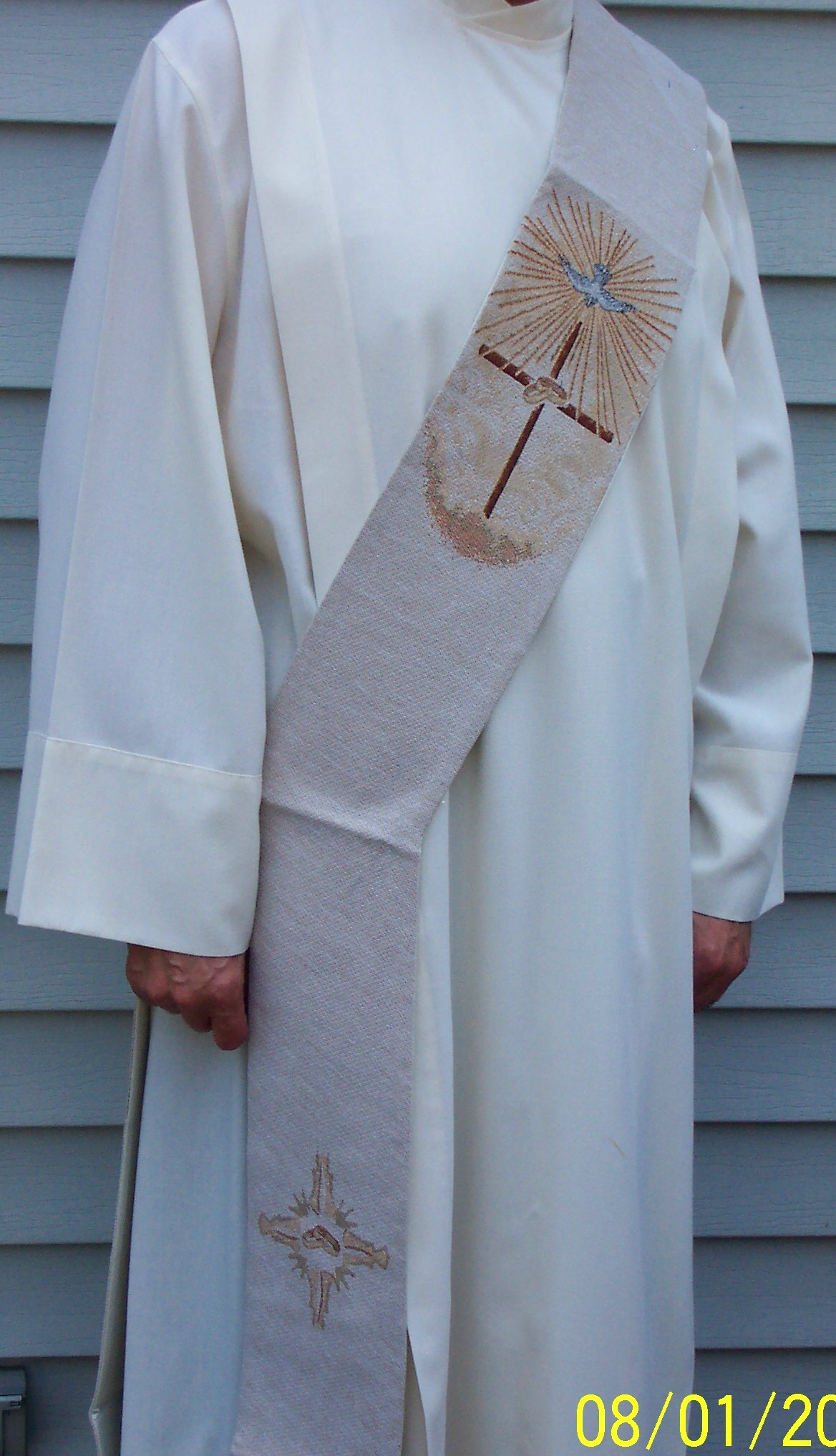 STOLES FOR WEDDINGS from Ecumenicus
149.95 134.95 On Sale!
ECU: SD41HRC

Stoles for either priest/minister or deacon (shown left) ($139.95) are made of cotton and polyester and are lined with polyester. This design is a Homiletic Resource Center exclusive!!. If ordering the deacon's stole, the price will be adjusted upon receipt of your order but will not be reflected on your program-generated receipt.

Other designs for Weddings are available from Harbro, Murphy, Murphy (Rose & Rings) and Murphy (Reversible), .

Click here to view the complete Ecumenicus catalog. If you wish to order styles not listed on this page, please give us a call toll free at 877-432-6745 and we'll take all of your info over the phone.